I've been kicking around the idea of converting my old Dnepr tank to twin petcocks; we all know how much of a PITA a single petcock is. I' happen to have a couple of spare BING petcocks so that's what I'd use. New they're about $70, each, but they're widely available on eBay, etc. "Used" is no problem; they are rebuildable. A point I like is that they are easy to remove/replace with a single wrench.
https://bingcarburetor.com/petcocks.html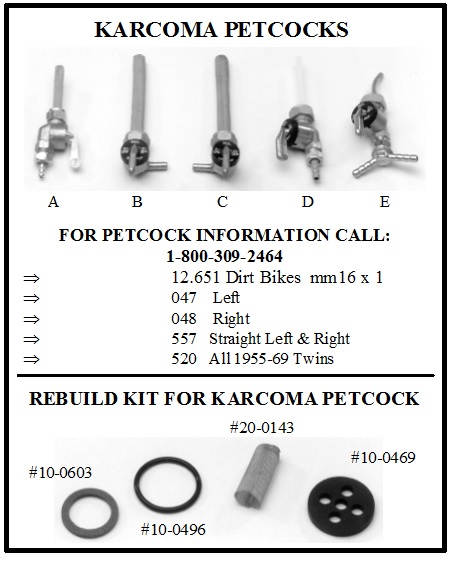 The problem is,
or was
, the fuel tank bung. Silver solder in place.
Not now >
http://www.bungking.com/20mm-petcock-bu ... CS4mC7wKH0
NOTE: the "long" version has been discontinued, but the short one is the one needed with Karcoma petcocks.
A cross over fuel line is easy with a couple of "T" fittings.
And just like that, voila... no more fighting the freakin' cross over tube fuel flood when removing the tank.