Snakeoil

wrote:

↑

Tue Aug 14, 2018 11:23 am

Since Roger has not responded, I suspect he is up to his elbows in events and just taking care of business.

Billy G has the test shocks and is still evaluating them. We've discovered a new fit-up issue, which is one of the reasons for testing these on multiple bikes and with different riders.

I'm sure Roger will pipe up here when he gets a free moment.
I ran into the same trouble with my Gazi shocks. They test fitted them on new bike when they made them back in 2012. When I tried to install them on my 2007 I had issues. I had to make a longer brake reaction link to rotate my caliper forward.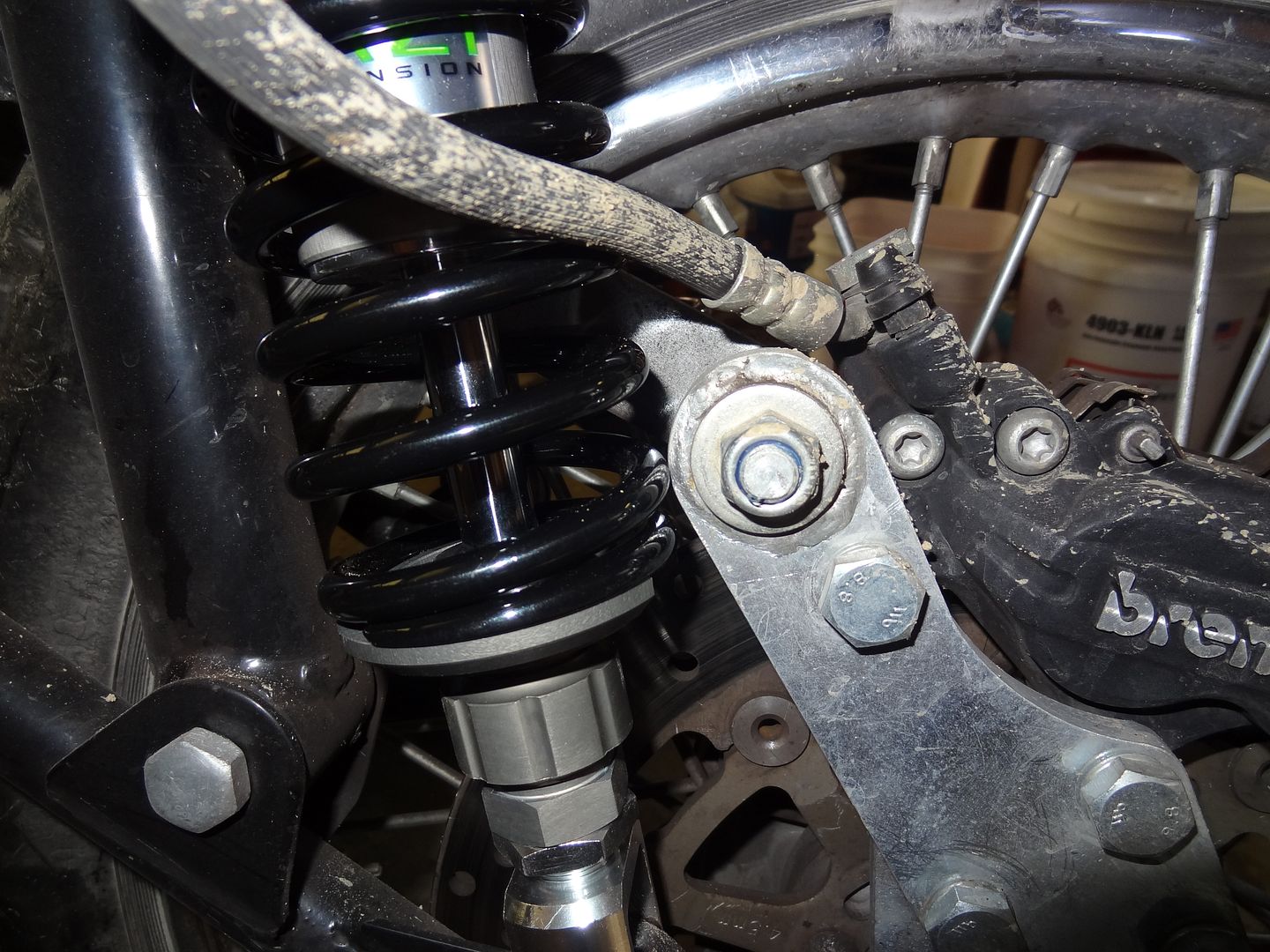 The reaction link I made it the top one.