Installed the new Raceway Engine Guard tonight. The stock guard has taken a few hits off road. On the tight NJ trails I have a tendency to stay left so the monkey doesn't eat tree branches all day long. I find that this is the key to a successful Uralista marriage.
However that means that anything sticking out on the left snags the engine guard. Mine is cracking bent and rusted...all since August. Also my foot slips off the peg at times especially in the slop. I decided to beef up this critical area before setting off for the NJDH this week.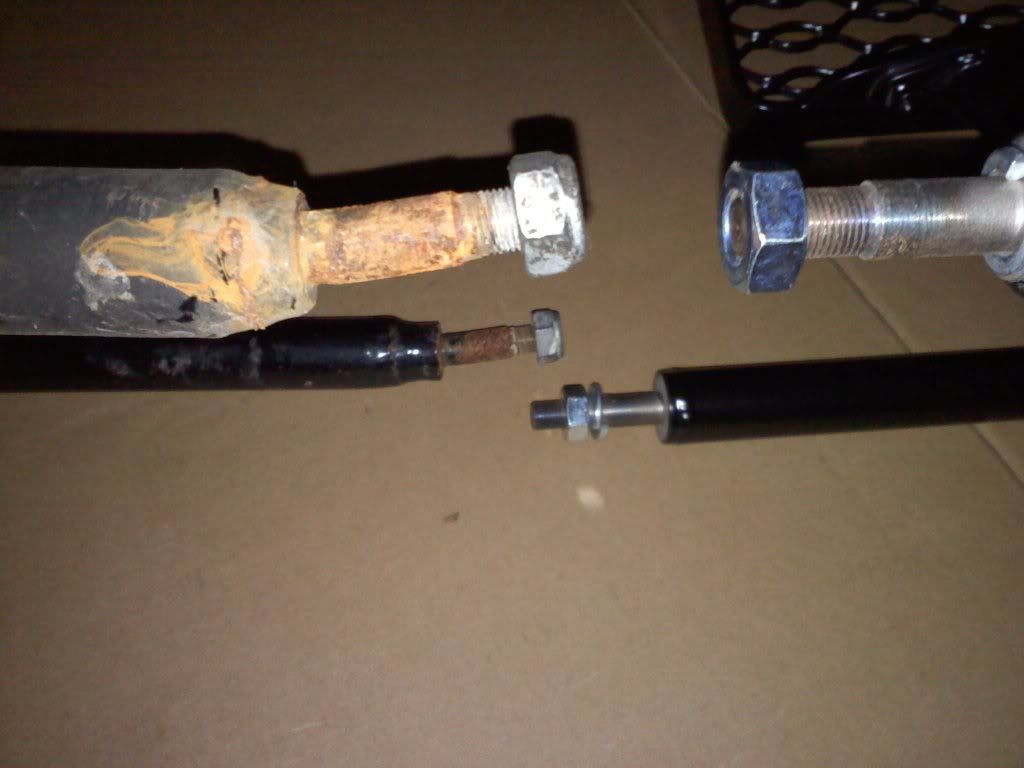 The platform is big, big enough to rest my whole size 14.5 foot on. It changes the shifting a little, as I use to hang my foot of the peg and do the "lift and stomp" on the heel shifter. Now you foot is pretty parallel to the bike, so it's a little different, but not bad. I'm guessing a day or so of riding and I'll be use to that. I have to adjust the hell/toe as I won't be able to get my toes under to find neutral when wearing motoX boots.
There was a slight interference between the peg/foot stand portion and the muffler, so I asked "WWID?" I ended up just slipping it on, wiggling the foot peg (the part that bolts to the bike is a stock Ural peg mount) until I could get the lock washer and nut on, then cranked it until it was on snug. It's touching the muffler, I'll see how it works and maybe work on bending the muffler bracket after everything settles in.
I'll get some pics of it on the bike and do some real-world testing this weekend.